Services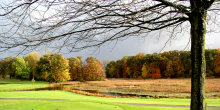 Take control of your day-to-day operations, with ACH origination, sweep services and more to maximize every dollar you earn.

We can give your business with the ability to process credit and debit cards so your customers have more ways to pay.

Deposit checks without leaving your desk. This secure electronic service can save you time, money, and trips to the bank.

use this free service to stay on top of your company's finances without having to run to the bank or even pick up a phone.

Pay vendors, utilities, and anyone else in the country from your checking account with just a few clicks of the mouse.

Go green and reduce paper waste while protecting your company information with this alternative to paper statements.

Manage your accounts, even when you're on the go. With this free service, your accounts are as close as your mobile phone.

Keep your checking balance with you wherever you go, and earn rewards with every purchase you make at the same time.

Customizable cards with your business logo prominently displayed!

Text Banking allows you to use your mobile phone to check business balances or even to transfer funds between your business acocunts!