Business Check Card with Rewards
Now buying the things your business needs is easier than ever. Use this rewards card to make purchases or get cash, even when you're away from the bank.
And with the UChoose rewards option, you can earn points redeemable toward merchandise, travel, and other prizes with every purchase. That makes this card even better than free!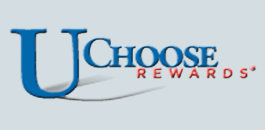 Summary

Access checking balance anytime

Free with any Texas Bank checking account

Get cash at any ATM

Make purchases in stores or online

Earn UChoose rewards with every purchase

Instant issue cards available

Easily replaced if lost or stolen

Safer than cash

More widely accepted than checks

Verified by Visa

available




Card Monitoring

Texas Bank monitors your ATM and Debit Card transactions for potentially fraudulent activity.




Instant Issue Cards

No need to wait for your new Texas Bank check card! We offer flat cards, without embossed characters, which work just like traditional cards and are ready for use by the next business day!

UChoose Rewards

Earn rewards just by using your Texas Bank Visa check card! UChoose Rewards points are awarded to eligible accounts* when you make purchases with your Texas Bank Visa check card or Business Bonus Check Card. Redeem points at www.uchooserewards.com to choose from millions of options, including merchandise, travel experiences, activities, event tickets, gift cards, and more!

Read more about this program below. Check your point totals, view merchandise, or sign up for the program at www.uchooserewards.com.

FAQ

How does the program work?

You earn 1 point for every $2 you spend. Points can be redeemed for a wide variety of merchandise featured in the online rewards catalog. NOTE: you must select credit and sign for your purchases. Bill Payment transactions are not included in point accumulation.

The website keeps track of all points earned and will help you find what you are looking for when you get ready to redeem. You can even create a wish list that will let you know when you've earned enough points for that reward.

When can I redeem UChoose points?

It can take up to 40 days for your points to be credited to your account. You must accumulate 1,500 points before you can redeem your points. If points are not redeemed within 5 years, they will expire and cannot be used. New points will continue to accumulate.

Can I share points with family members?

All cards within an account automatically earn points together. In addition, if you have multiple debit accounts with Texas Bank you can link them together to earn rewards faster.

How much does it cost to participate?

There's no cost. Membership in UChoose Rewards is absolutely free for Texas Bank cardholders with an eligible account*, so start using your card and earning points today.