eStatements
Go green and simplify your monthly bookkeeping tasks with free, paperless eStatements. They look just like traditional statements but are accessible online anytime.
You can easily download your account information into financial software to make balancing the books easier. And since there's no paper copy to be compromised, your information is even more secure. Sign up for eStatements today.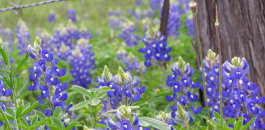 Summary

Green alternative to traditional statements

Receive Check Images with your eStatements

Free, paperless option through online banking

Access account information anytime

Look just like regular statements

View 13 months of past statements online

Receive information sooner than by mail

Safer than paper statements

No filing hassles

Easily download/save/print

How to Sign Up

It's easy to sign up. Current online banking users can enroll for eStatements by following these easy steps:

Log on to Texas Bank online banking

Select eStatements

Verify that you have the necessary software to view eStatements

Accept the eStatement Agreement

Your eStatement will replace your next paper statement. We're sure you'll prefer eStatements, but you can return to paper statements if you change your mind.

FAQ

How do eStatements work?

Instead of receiving paper statements through the mail you can access your statement securely through Texas Bank online banking. An email notice will be sent to the email address you have provided when your current statement is ready to view. Your past statements will accumulate and be viewable for up to 13 months.

Are eStatements secure?

Security is one of the many benefits of eStatements. Although security can never be 100% guaranteed, Texas Bank is always concerned about the security of your information. Only you can access your statement through our secure Internet Banking and its use of multi-layered authentication.

Do I need special software to use eStatements?

You must have Adobe Flash Player version 8 or higher installed on your computer to use the eStatement service. We also recommend that you have Windows XP with Service Pack 2, Windows Vista or Windows 7. We support the following browsers- Internet Explorer 7 or higher or Mozilla Firefox 2 or higher. Although eStatements may work with other browsers, these are the browsers supported by Texas Bank. A computer with reasonable performance is required to render statements and spool statements to the printer in a timely fashion. Texas Bank recommends a 1GHz or better processor with at least 1 GB of RAM. High speed internet connection, DSL equivalent or better connection is required for optimal performance.

A printer is required to print physical copies of statements.

How do I sign up for eStatements?

You must be an online banking user. If you have a Texas Bank account, but are not an online banking user, click here to sign up. Once online banking access is established, select eStatements, accept the terms and conditions, and verify Flash (this will verify that you have Adobe Flash Player on your PC in order to view statements). You should now be enrolled in eStatements and should be able to view your most current statements.

Will I receive all of my Texas Bank statements electronically?

Once you have enrolled in eStatements, all accounts that are available to you in online banking will be enrolled in eStatements.

Can I cancel only some of the accounts and not all of the accounts on eStatements?

Contact Customer Service at 903-657-1466 to cancel some of your accounts.

Can I have email notification to multiple accounts?

You can set up the primary notification through Internet Banking. If you would like to add additional email notifications, please contact customer service to set those up. Joint account holders can sign up for eStatements with their own online banking access and receive eStatement notifications at the email address they specify.

Is there a charge for eStatements?

No, eStatements are a free service from Texas Bank.

How will I know when my eStatement is ready?

You will receive an email notification whenever a new statement is available for viewing.

How do I view my eStatement once it is ready?

Log in to your online banking account with Texas Bank. Choose eStatements to view your most current eStatement.

Can I receive both eStatements and a printed statement?

No, once you have completed the enrollment process for eStatements, paper statements are no longer produced for your account(s).

What if I change my mind and want to go back to paper statements?

You can cancel your eStatement delivery at any time. To do so, call our Customer Service at 903-657-1466 or send us a secure email through your online banking account under "Services" and selecting "Messages" then "New Message". We will respond to secure email by the next banking day. You will not be charged a fee to revert to paper statements; however, standard research fees may apply if you request copies of previously sent electronic statements.

If a joint account holder registers for eStatements, will the primary account holder continue to receive paper statements?

No. Once any one account holder registers for eStatements through his or her Texas Bank online banking, all paper statements will be discontinued. Joint account holders can sign up for eStatements with their own online banking access and receive eStatements as well.

Are eStatements legally admissible?

Yes, eStatements are legally admissible documents of your account information. They contain all the components and disclosures required by law.

What do I do if my email address changes?

In your online banking, go to preferences, user and change your email address, then submit.

My eStatements have a Statement Insert Tab, what can I find here?

The Statement Insert Tab is any announcement, marketing material, or regulatory information that would normally be sent with paper statements. Be sure to view the tab monthly for any important information.