Remote Deposit
Save time and expense by making deposits from your computer. This secure service allows you to scan in checks and get funds credited to your account without having to run to the bank.
It's available online, so you can deposit checks anytime. Funds are credited faster, and you cut down on bank runs, leaving you with more time to dedicate to your business.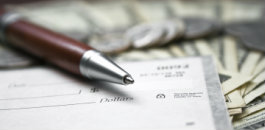 Summary

Deposit checks electronically

Available 24 hours a day

Save time and expense

Easy to learn and use

Deposits processed faster

Improved speed and accuracy

Electronic records eliminates manual data entry

Highly flexible to support any payment volume

Securely encrypted to protect your account

Must apply and qualify

Learn more about remote deposit capture by watching this short video.