Business Loans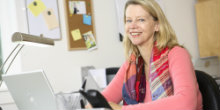 We offer low rates and flexible terms on lterm financing to help your business get all the things it needs to grow and succeed.

Make sure your business is ready for anything with pre-approved access to funds when you need it...and pay nothing until then.

Take advantage of government guaranteed loans with low rates and terms designed to help small businesses to grow.

At Texas Bank, our loan officers know farming. We can help you get the financing to buy the things your agri-business needs.

Partner with an independent local bank that will not only give you a great rate, but will be with you throughout the life of the loan.

Get short-term financing to ensure your construction project runs smoothly, and consolidate loans to save on closing costs.