Checking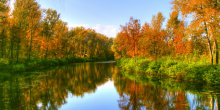 They say everything's bigger in Texas, and this account is no exception. Earn big interest and ATM fee refunds nationwide.

This account keeps it simple with unlimited check writing, check card use, online access, and no balance requirements.

Enjoy unlimited checking access to your balance plus free eStatements and check images to help you manage your money.

At Texas Bank, we want to give back to those who give so much, with unlimited checking, free checks, discounts, and more.

Customers age 55 and up can enjoy unlimited check writing, discounted safe deposit box rental, and free checks for life!

This account gives full-time students everything they need so they can concentrate on their studies, not their finances.