Telephone Banking
You don't need an internet connection to manage your Texas Bank accounts. With our Voice Automated Teller, your accounts are always just a phone call away!
Check your balance, monitor recent transactions, see if a check has cleared, transfer funds between accounts, and more. It's secure, convenient, and completely free!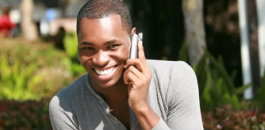 Summary

Access accounts from any touchtone phone

Available 24 hours a day

Free service to all Texas Bank customers

PIN required

Check your balance

Monitor latest deposits and withdrawals

Transfer funds between Texas Bank accounts

Call our Voice Automated Teller at 903-655-8787 or 888-682-3375.