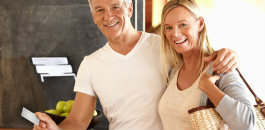 Texas Advantage Program
Make your Texas Bank accounts even better! This affordable program gives you additional security benefits, as well as big savings, all for a low monthly fee. Read more about the program below or download this brochure to read more.
Security Benefits
As a Texas Advantage member, you get a host of services designed to give you peace of mind. Make sure you're protected from unfortunate circumstances that could leave you or your family in financial distress.
$10,000 accidental death and dismemberment insurance*

$20,000 common carrier insurance*

Travel assistance services*

LifeLock identity protection services*

Identity Theft 911 fraud recovery services*

Document your personal, medical, and financial information with our living family journal*
Big Savings with Easy Saver
The Texas Advantage program also includes membership in the Easy Saver plan, which gives you discounts on national merchandise, as well travel, and entertainment purchases.
Save:
Up to 50% savings on brand name products by phone and online

Up to 50% off hotels and motels

Up to 20% on rental cars, cruises, and other vacation packages

Earn points and get discounts with Shopping Rewards

Get big discounts on magazine subscriptions and movie tickets
Health Benefits
With the rising cost of healthcare, this benefit could save you a bundle! Get big savings on prescription and vision care services so you can always be in the best health without having to spend a fortune.
Prescription drug discounts

Guaranteed lowest prices on eyewear

Discounted vision care services