You don't have to sacrifice liquidity for a good return. This unique account offers better rates than regular savings accounts with easy access to funds, including check-writing privileges.
Our tiered rate structure ensures you get better rates as you build your balance. And with online, ATM, and limited checking access, as well as unlimited in-branch withdrawals, your balance is always easy to access. Get rewarded for running a successful business — open your business money market today.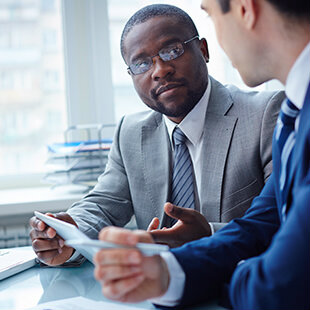 Summary
Competitive, tiered rates
Higher balances earn higher rates
Enjoy flexibility with enhanced access to funds, including direct check writing:
Avoid the $20 monthly fee by maintaining a $2,500 minimum daily balance
Free eStatements
Free telephone banking
Free transactions at all Texas Bank ATMs
Bonus rate on one-year or more CDs
3 free money orders per month
50% off first year's safe deposit box rental
Canvas lock bags at cost
$2,500 minimum deposit to open
*Texas Bank Mobile Deposit and Mobile App are free of charge; however, check with your mobile provider as message and data rates may apply.